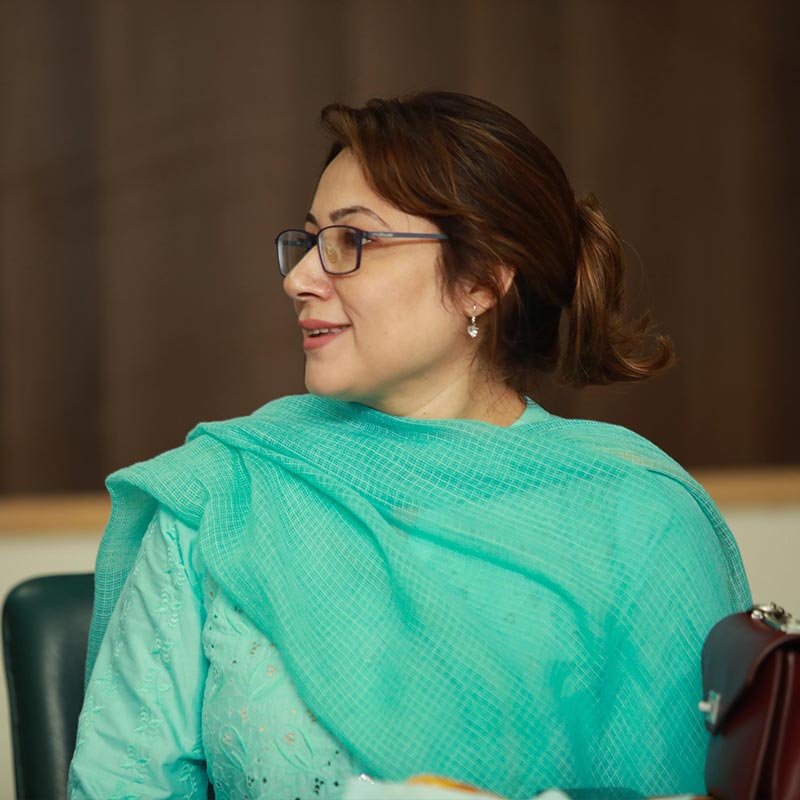 Dr. Sadaf Sadiq
Dr. Sadaf Sadiq is an ardent psychotherapist. She aspires to help, advise and listen to problems that people in our society are reluctant to share. She is associated with the field of psychotherapy facilitating people with emotional difficulties and mental illnesses, to best cope with their issues.
Breast cancer can lead to high levels of anxiety and depression amongst the students, deteriorating the quality of patients' lives. Therapy strives to reduce depression and anxiety and improve the quality of life. Individual psychotherapy is typically a one-on-one support that is tailored to a person's particular emotional issues and needs, as well as those related to their relationships, parenting, work and other concerns.
Dr. Sadaf is experienced with working with women going through treatment for breast cancer and working with underprivileged women in Pakistan. She focuses on educating them about their rights and equipping them with guidance and work related skills, leading them to become an earning hand for their families.