Breast Cancer
Pink Pakistan aims to achieve 0% mortality rate of breast cancer in Pakistan, with a prime focus on gathering data for a National Database that can shape a strategy to counter high incidence rate of breast cancer. Followed by data collection, our already dispersed teams will execute awareness campaigns to emphasize the threats of breast cancer, to establish the importance of early detection in saving lives, and to introduce various diagnostic methods.
Pink Pakistan will ensure a single point of contact for the cure and treatments of women diagnosed with breast cancer, followed by personal counselling sessions and psychological support to ensure the overall wellbeing of these warriors. For a high reach of our programs, the Organization will invest in technology integration, allowing our services and literature to spread without any geographical limitations.
Our trustees, along with a team of exceptional volunteers, communities and youth reached through our engagement programs, aim to build institutional capacity via the strengthening of public sector health infrastructure, and setting up primary healthcare units, clinics, diagnostic centers, hospitals and counselling services, while establishing a link and referral mechanism with secondary and tertiary health care units for early detection, diagnosis and treatments of breast cancer.
Hayat - A Charitable Hospital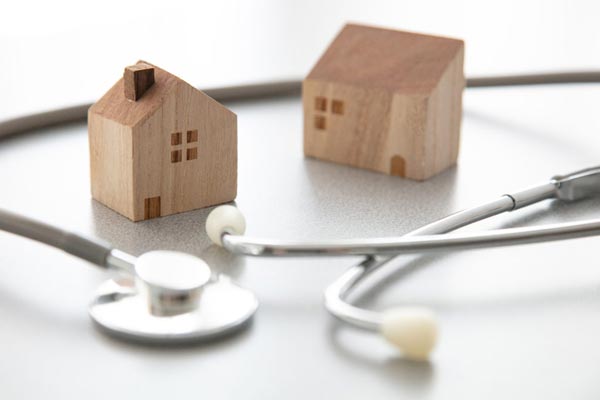 Among other projects, Pink Pakistan aims at establishing and funding a charitable hospital to treat people belonging to underprivileged backgrounds. The organization will facilitate the community with capacity to treat a large number of patients, the hospital will be equipped with all the necessary health facilities. The patients' information will also be recorded on databases to ensure timely interactions for tests and checkups.
The establishment of this hospital will serve as a helping hand to the rest of the Pink Pakistan initiatives to ensure the welfare and well-being of women in Pakistan.
Breast Cancer Awareness Centres
Pink Pakistan has established Breast Cancer Awareness Centres as a part of their goal to achieve 0% mortality rate of breast cancer in Pakistan. These Centres will spread awareness via camps, seminars, trainings and workshops. The centres will extend holistic support through counselling, screening, cure and treatment. The centres are located at the following places:
University of Karachi
Main University Rd, Karachi,
Sindh, 75270
Phone: (021) 99261300
Aghaaz School
L-508, Block 3 Haji Lemo Goth Gulshan-e-Iqbal,
Karachi, Sindh, 75300
Phone: +92 331 3098333
Markaz-e-Umeed
Federal Capital Area, Karimabad,
Karachi, Sindh, 74200
Phone: (021) 36804197
Bagh-e-Ilm
Flat-31, Hina Terrace
Block 13-E, Gulshan-e-Iqbal, Karachi, Sindh
Street to School
Federal B Area, Gharibabad,
Karachi, Sindh, 74200

Advocacy is an activity that aims to influence decisions within economic, political and social institutions. Our goal is to help the women of Pakistan holistically, while also ensuring that our efforts are sustainable and not just a temporary solution to these imbedded problems. With research, credible and committed partners, and public funding and support, we aim to make a permanent impact of our dedication to this cause. Our team of trustees help us build a stronger community around the country that helps us create a larger influence. Pink Pakistan aims at working on expanding this community with individuals, institutions, and organizations to help create a bigger impact.
Women Economic Empowerment
Pink Pakistan is cognizant of the fact that empowering the women of Pakistan will aid towards driving a force of change. The trust aims to promote women empowerment particularly focusing on economic empowerment of the women of the marginalized community.
To fulfil this goal and focus on the financial stability of women throughout the country, Pink Pakistan has established ties with Akhuwat, one of the world's largest interest free microfinance organization, and multiple educational institutions such as Iqra University, Quaid-e-Azam University, Karachi University, Allama Iqbal University and Jinnah SMC University. The organizations have found similarities in interests and aim to help the underprivileged community in Pakistan. These organizations and institutions aid Pink Pakistan in through volunteer programs, joint researches, community engagements, and training and capacity building.
Pink Pakistan is determined to eradicate the economic hardships of women by concentrating on the following focal points:
Pink Pakistan will lay special emphasis to boost the skill set of women by providing 'Skills-Based Training'. This objective will primarily be focusing on equipping women with skills necessary to drive a livelihood, and get employment at a sufficient wage rate. The trust will conduct various workshops to provide practical hands-on learning; enabling the women to acquire skillsets that will help them excel in life.
Pink Pakistan will equip women with soft skills such as communication, teamwork, adaptability, problem solving, creativity, and work ethic. The trust will primarily strengthen their hard skills such as Computer Technology, Hard Communication Skills, Marketing, Block Chain and various accessible fields.
Pink Pakistan will subsequently focus on 'Business Development Training' to further strengthen the economic conditions of women in our community. The trust will encourage women to initiate businesses along with the provision of independent work opportunities. The skills acquired through the skills-based training will be put into practice to develop businesses.
Teaming up with Akhuwat has facilitated Pink Pakistan to deliver 'Venture Capital Training' to women throughout Pakistan. Along with enabling women to establish their businesses, Pink Pakistan will foster a culture of Business Startups and provide financial loans to accelerate and promote their businesses.